Teachers to grade students for cancelled exams Part 2
08 April 2020
Teachers in England will be asked to assess the grades they think pupils would have achieved in cancelled GCSE and A-level exams.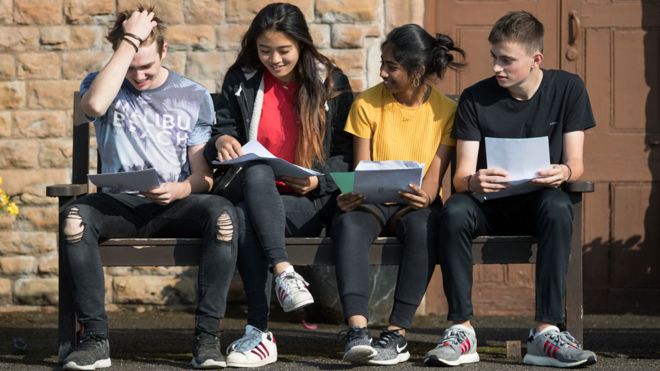 But she said teachers could be "uncomfortable" with putting students into rank order.
The results will be available to students no later than the planned dates in August - but Ofqual suggested that they may be available sooner.
A process for appeals has still to be decided.
It also remains uncertain how grades will be decided for pupils who are home-taught and do not have links with schools that could send in predicted grades.
Alternative plans for vocational qualifications will be announced at a later date.
In Wales, teachers will predict grades and rank students - but the option of an extra exam in the autumn will not be available.